Our director Irene Mata, is part of the group of experts and professionals who have collaborated in the realization of the International Expert Course, which was launched last December 2021, through its partner TuComex. The result is a course developed by TuComex experts in each geographical area or specialty, aimed at all those individual users or companies, universities, among others, interested in improving their professional skills to develop a commercial activity in international markets.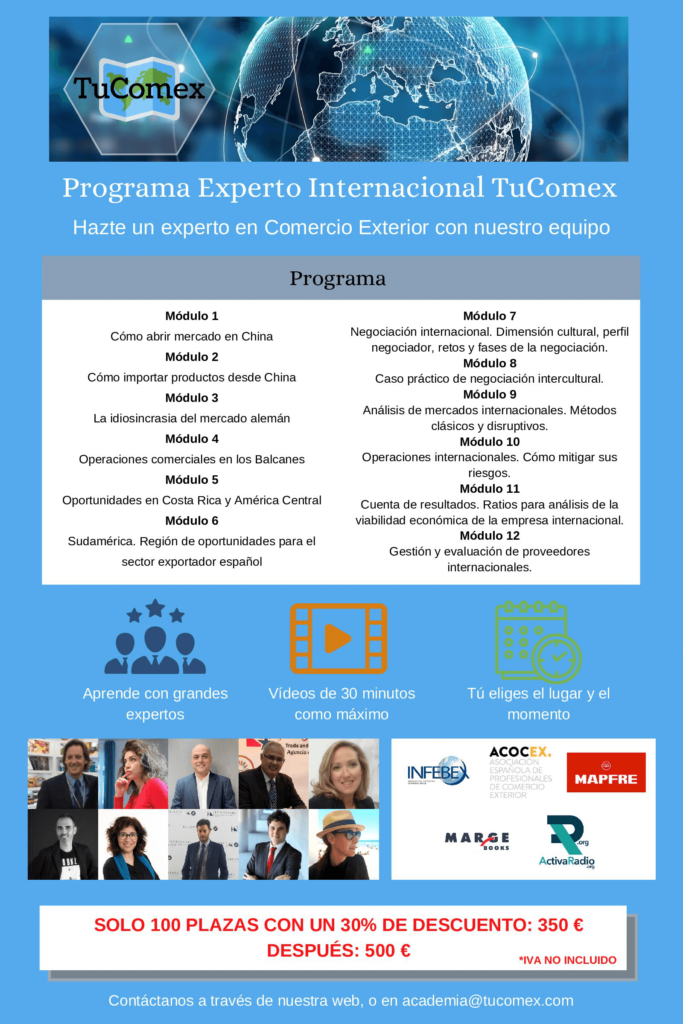 As director of the TuComex Balkans office and responsible in TuComex for German-speaking countries, Irene Calvo Mata participates in modules 3 and 4, which revolve around her experience in international markets, projects directed in other markets or the pure idiosyncrasy of the users and the functioning of the German market, country in which she has resided for 5 years. In a second module, he will explain the rules that operate for the establishment of commercial relations in the Balkans, from his experience in Croatia, country to which he moved his residence in 2020. All these top professionals make up a powerful tool composed of a set of knowledge and know-how related to International Trade that we recommend you.
Consult the details on our partner's website.