Dynamic Brands CEO has recently had the pleasure of participating in the International Seminars organised by the lecturer Mark Manski Viqueira, for the area of Economics at the University of Cadiz (UCA). The aim of the programme is to introduce students to the exciting profession and lifestyle of a professional in the field of international markets, from the interviewees' own experience. This is further enriched by the diversity of professions that derive from international trade: logistics, customs, insurance, payment methods, trade missions, market analysis, among others.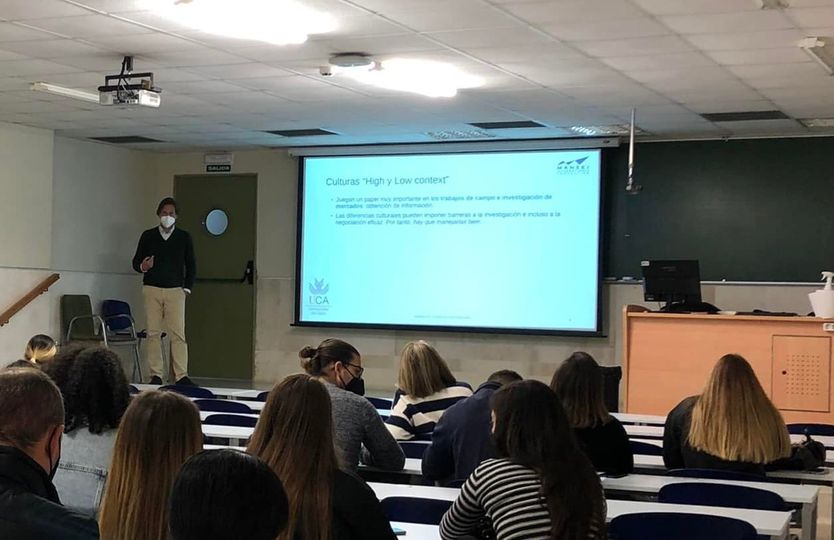 From Dynamic Brands, we appreciate this initiative to provide information and dissemination, which awakens the interest of young people who are still in training. From our perspective, for economic reasons and to adapt to the current globalised and changing environment, opening up to the outside world should be mandatory for all companies and business development projects.
Thank you for letting us participate in this interesting training proposal.
https://emprendedores.uca.es/practicas-seminariosprofinternacionales/